IIS stands for Internet Information Services and acts as the default web server application for Windows Server. This guide will walk you through the initial setup of IIS so you can start utilizing it with Windows Server 2012 R2 to host a website or application.
Prerequisites: 
A Server running Windows 2012 R2
Installing IIS
Open Server Manager
Click 'Manage' in the top right, then "Add Roles and Features"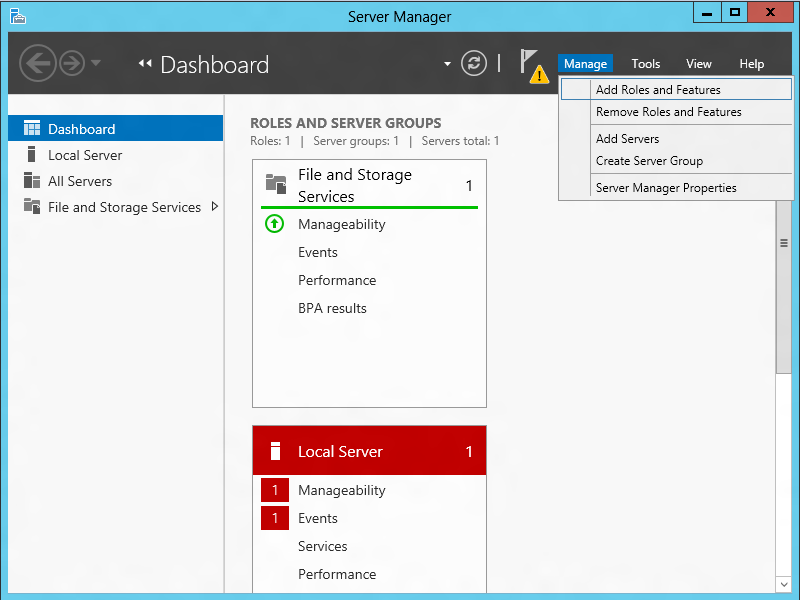 "Role-based or feature-based installation" should be defaulted as the selection, if not select it and click "Next"
Select the server to be modified. In most cases, the only option here will be the local server. Click "Next" to continue
Add the IIS role. Scroll through the options presented until you have the option to select "Web Server(IIS)" then click next.  The system may ask if you also want to install the required packages for IIS.  Make sure to select to install these as well.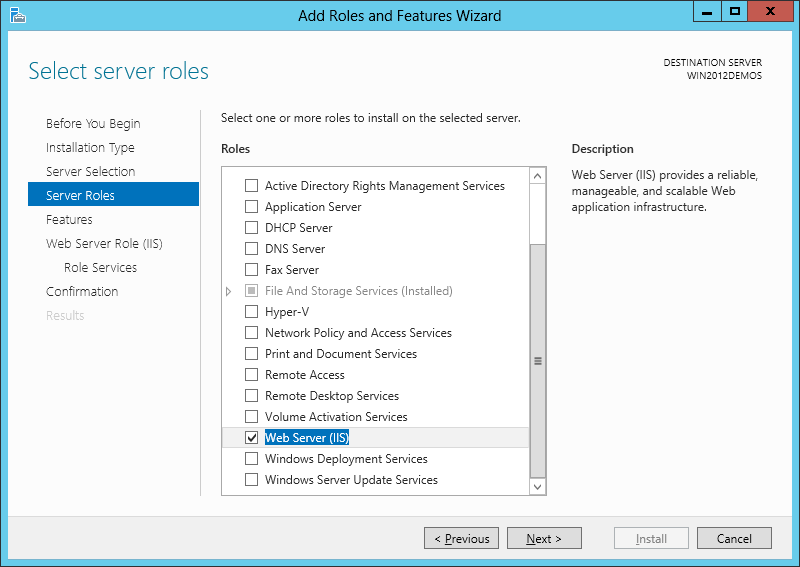 (Optional) select any desired additional packages to be installed alongside IIS. For most installs, the default package is adequate so it is generally safe to skip this step by hitting next.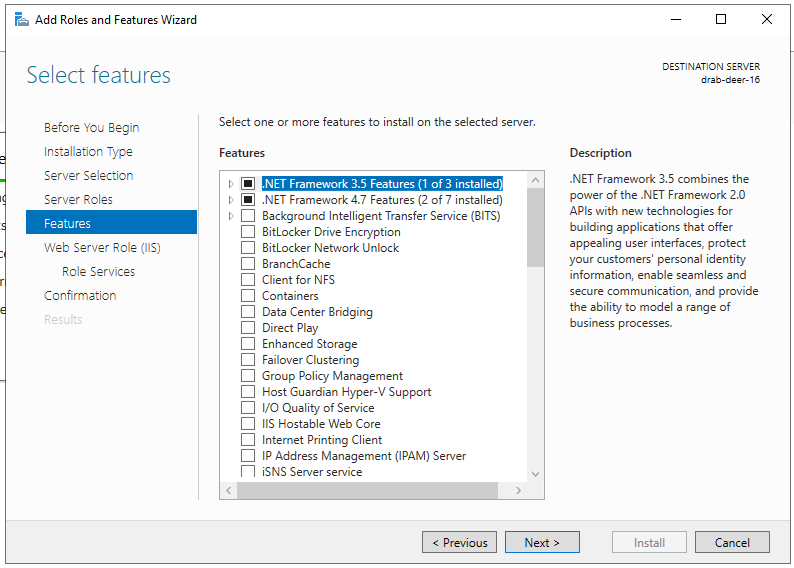 Click "Next". This screen is informational (if this is your first time doing this I'd recommend reading it) and so it is safe to move on.
Select any additional options and determine configuration variables. For most installations, the defaults are fine here.
Click "Install" to finish the wizard.
IIS will now be installed and enabled.  You can now start working with IIS and importing or creating your site or application.