Mumble is a voice over IP (VoIP) application used primarily by gamers. In this article, we'll be installing the Mumble server on a Fedora  Cloud Server and connecting to it from the Mumble client.
Prerequisites
A Cloud Server running Fedora 31
Access to the root or admin user
Install Mumble
Install the mumble-server package using apt.
dnf install mumble-server
Set password for SuperUser. Make sure to replace with a secure password of your choosing.
murmurd -supw 
Start and enable Mumble.
systemctl enable murmur

systemctl start murmur
Add the Mumble port to your firewall.
firewall-cmd --permanent --add-port=64738/tcp

firewall-cmd --reload
Connect to your Mumble server
To connect to your Mumble server, open up the Mumble client and click Add New….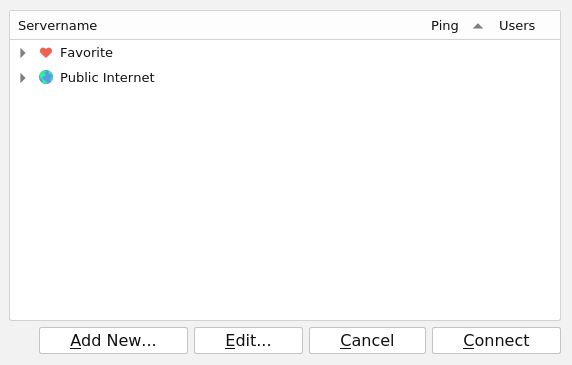 Enter your server details and the password your choose during install. Click OK and then Connect.