Emby is a free media server that allows your to organize and stream your movies, shows, music, and photos. In this guide we'll step through how to install Emby on a Cloud Server, making the media available from any remote location.
Update Your Server
Before installing Emby, you'll want to make sure your server's package management repositories are fully up to date. Run this command to get the latest package listings and update installed packages to their latest versions:
sudo apt update && sudo apt upgrade
Download and Install Emby
Navigate to this link in your web browser: https://emby.media/linux-server.html
Select Debian

Right click on the Debian X64 link and click Copy Link Location.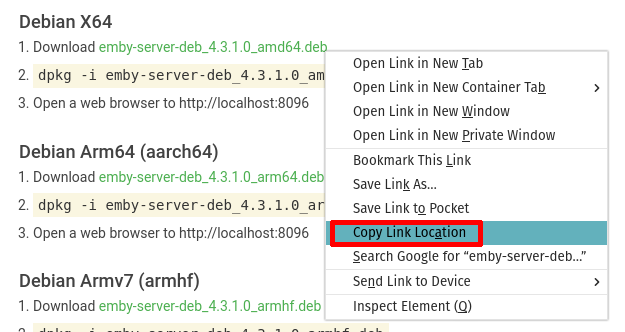 On your server, use the wget utility to download the package
sudo wget 
Use dpkg to install Emby
sudo dpkg -i emby-server-*.deb
Create Library Path
We'll create a movies directory in /emby-library. You can also create a shows, music, or photos directory at this time. The library directories can be created anywhere the emby user has read access to.
sudo mkdir -p /emby-library/Movies
SSH Tunnel
Emby requires you to access your server from the local network for initial setup. We can get around this with an SSH tunnel. If your local machine is a Mac or Linux-based, create the tunnel by running this command from your local machine's terminal, replacing with your cloud server's IP address:
ssh root@ -L 8888:localhost:8096
Linux and Mac users can now skip to the Emby Setup step.
If you are running Windows, the most popular way to run SSH is using the free PuTTY tool which can be downloaded here. Windows 10 also has a built-in SSH client, but enabling this feature still requires a lot of advanced configuration changes and is outside the scope of this guide.
If you're using PuTTY, and you now have it up and running, input your Cloud Servers IP address in the Host Name (or IP address) field.
Click on the plus next to SSH and then select Tunnels.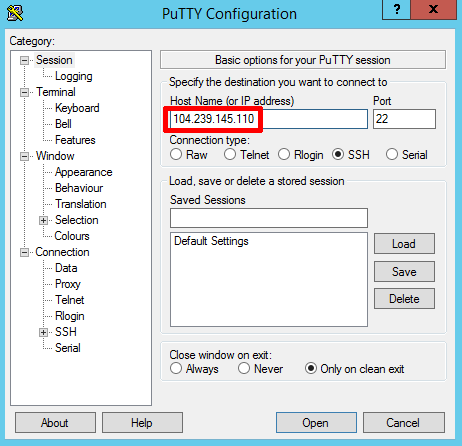 Input 8888 into Source port and your Cloud Server IP address followed by :8096 into Destination.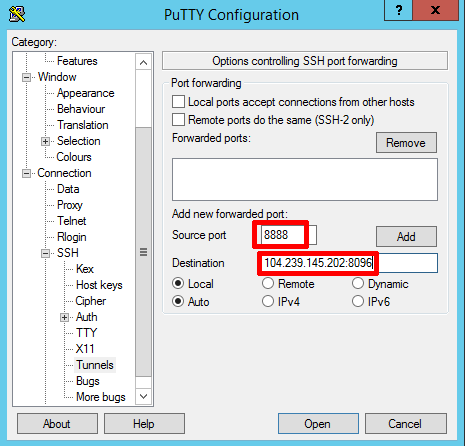 Click Add and then Open.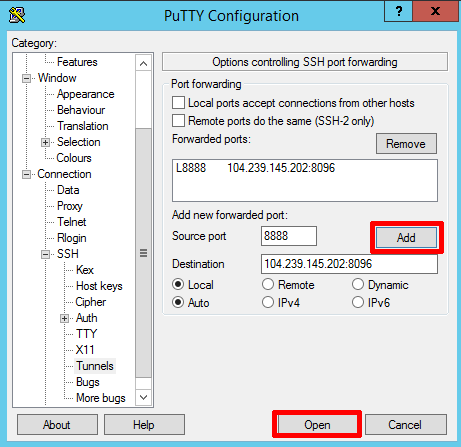 Emby Setup
To start setting up Emby, navigate to http://localhost:8888 in your web browser.
Select your language and click Next.

Create a username and password. Click Next.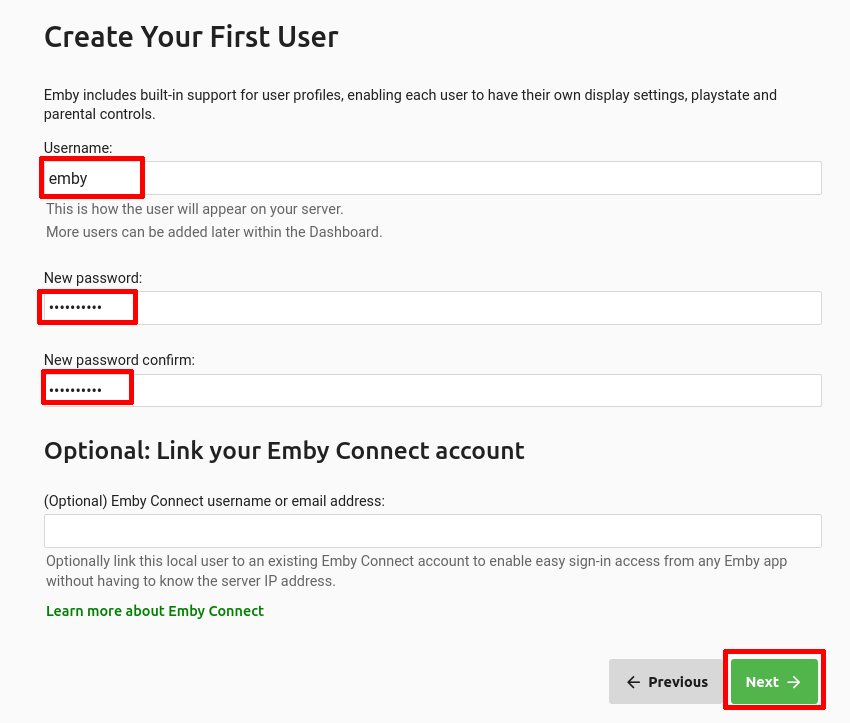 We'll add a library later on. For now, just click Next.

Confirm your language and country. Click Next.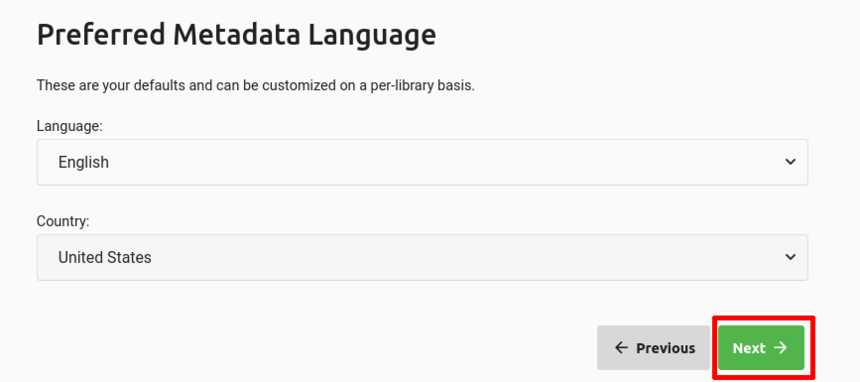 Make sure the Allow remote connections to the Emby Server option is enabled. Click Next.

Consider accepting the terms of service. Click Next.

Click Finish.
Add a Library
After setup is complete, Emby should ask you to sign in. Go ahead and select the user you created and sign in.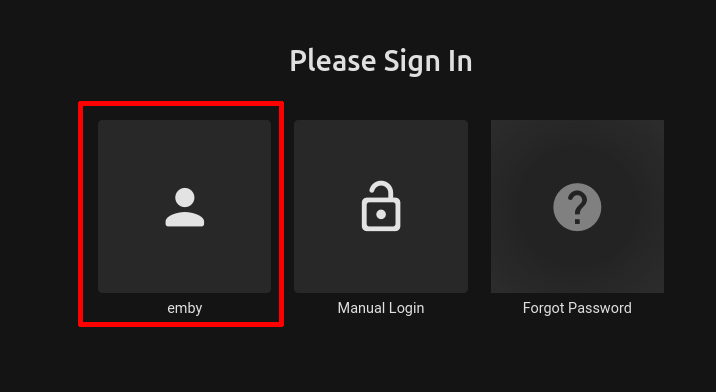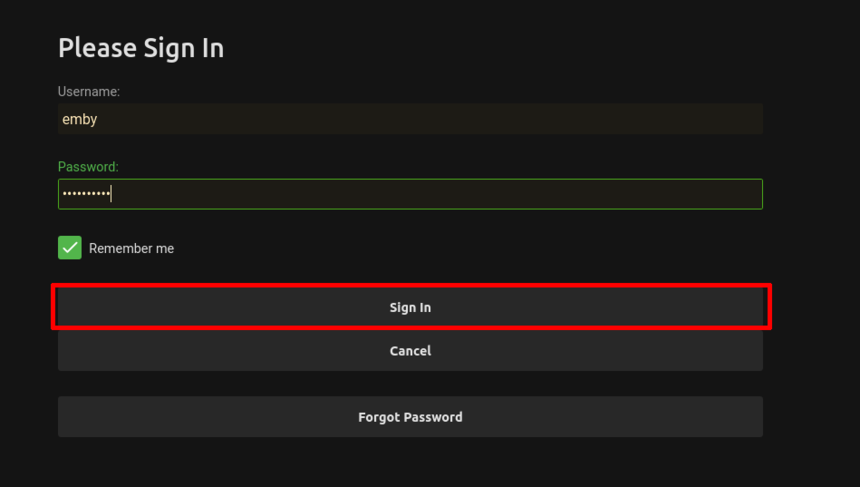 Click the gear icon in the top right corner of the portal to get to settings.

Click Library.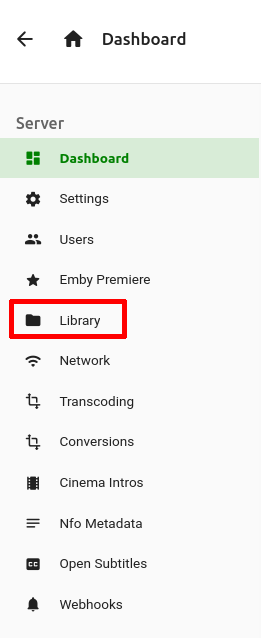 Click Add Media Library.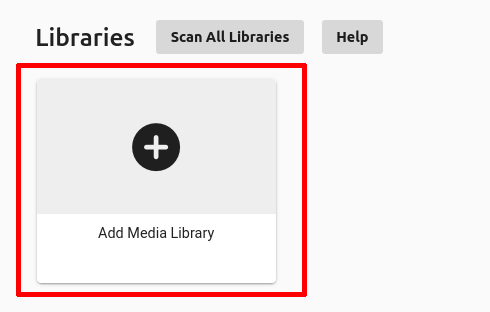 Select your content type and give it a name. Click Folders.
Select the library directory you created earlier and click ok.
Click ok.
Add Media to Your Library
The easiest way to upload your media is with SFTP.
These two Emby wiki articles will show  you how to properly organize your media so Emby can understand it and fetch the proper metadata.
Movies: https://github.com/MediaBrowser/Wiki/wiki/Movie-naming
TV Shows: https://github.com/MediaBrowser/Wiki/wiki/TV-naming
Once you've added your media, you'll need to scan your library files before Emby will see them. Do this by clicking on the three dots next to your library and clicking Scan Library Files.

SSL
Emby does not come with SSL built in. If you want more privacy and to protect your login credentials from potential compromise, it's a good idea to add SSL. Once you have obtained a certificate and uploaded it to your server, click on the gear icon at the top right of your Emby portal.

Click Network.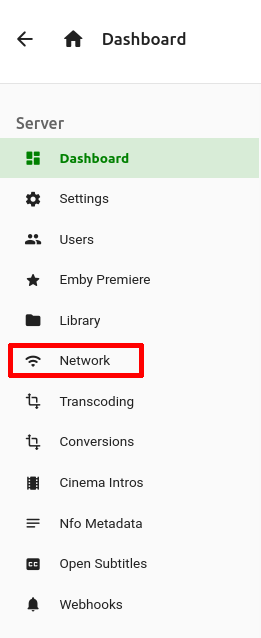 Add the certificate path under Custom ssl certificate path.

Enjoy Your Media!
Congratulations! Everything should be working at this point. Now you can enjoy your media with one of Emby's client apps or in your web browser by navigating to http://:8096