Installing WordPress
You should now be able to reach your WordPress installation in a web browser over https using your domain name. In this article we'll install WordPress and configure it with the Storefront theme, WooCommerce, Stripe, and Yoast SEO.
When you navigate to your site, you should be greeted with a WordPress Language selection page. Choose your language, click Continue, fill out your user details, and click Install WordPress.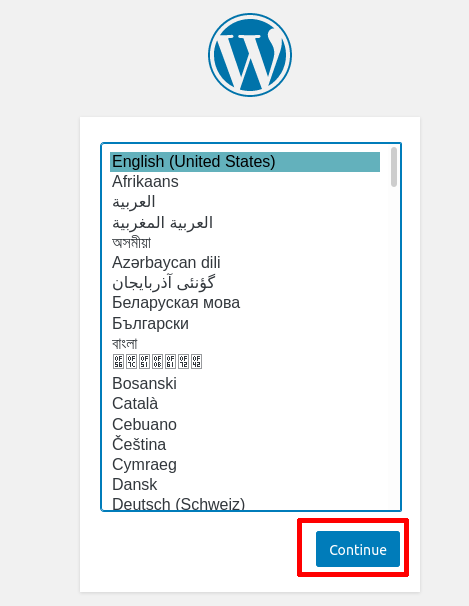 Once the installation finishes, the WordPress Dashboard should appear. This is the admin interface you'll use to manage your WordPress Installation.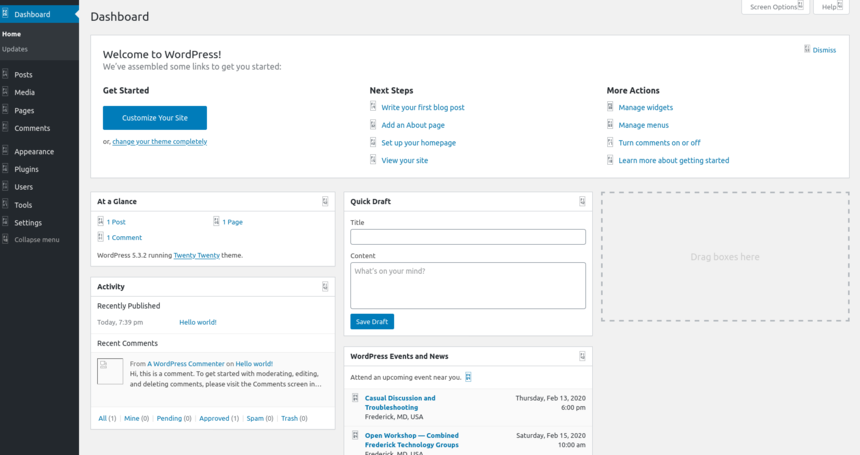 Enable Storefront theme
The Storefront theme is built by the people at WooCommerce and is intended to work well with WooCommerce, as the name implies. To install and enable this theme, navigate to Themes under Appearance.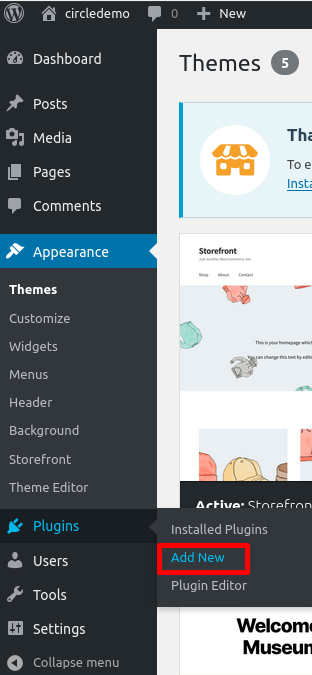 Click Add New and search for storefront.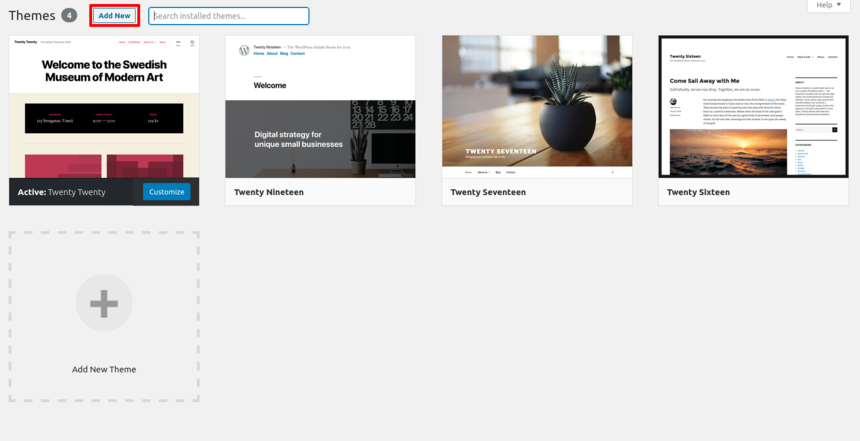 The Storefront theme should be the first entry. Click Install and then Activate.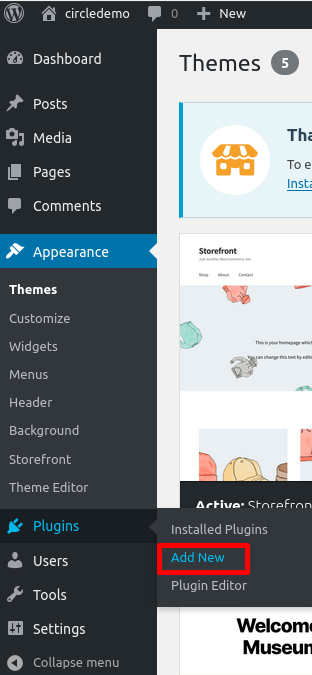 WooCommerce
Next we'll install the WooCommerce plugin to turn your site into a store front. To install the plugin, navigate to Add New under Plugins.
Search for woocommerce and click Install.
The setup page for WooCommerce should appear. Input all of your specifications, and click Let's go!.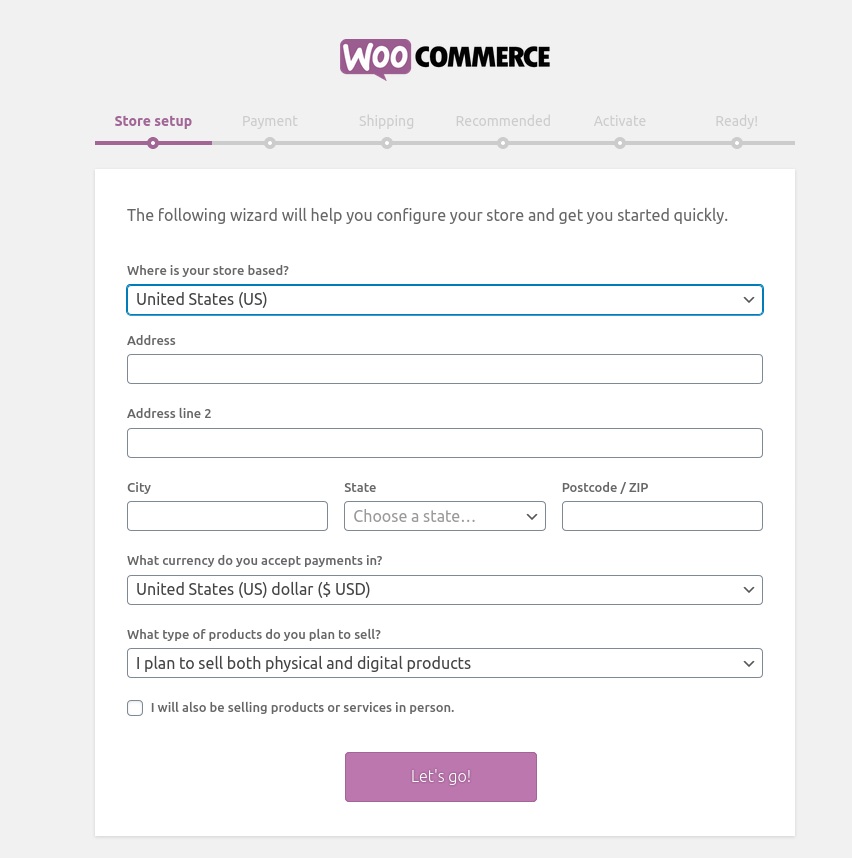 Enable Stripe and select Continue with Jetpack. Otherwise, fill in the rest to your specification. Once on the last page, click Visit Dashboard.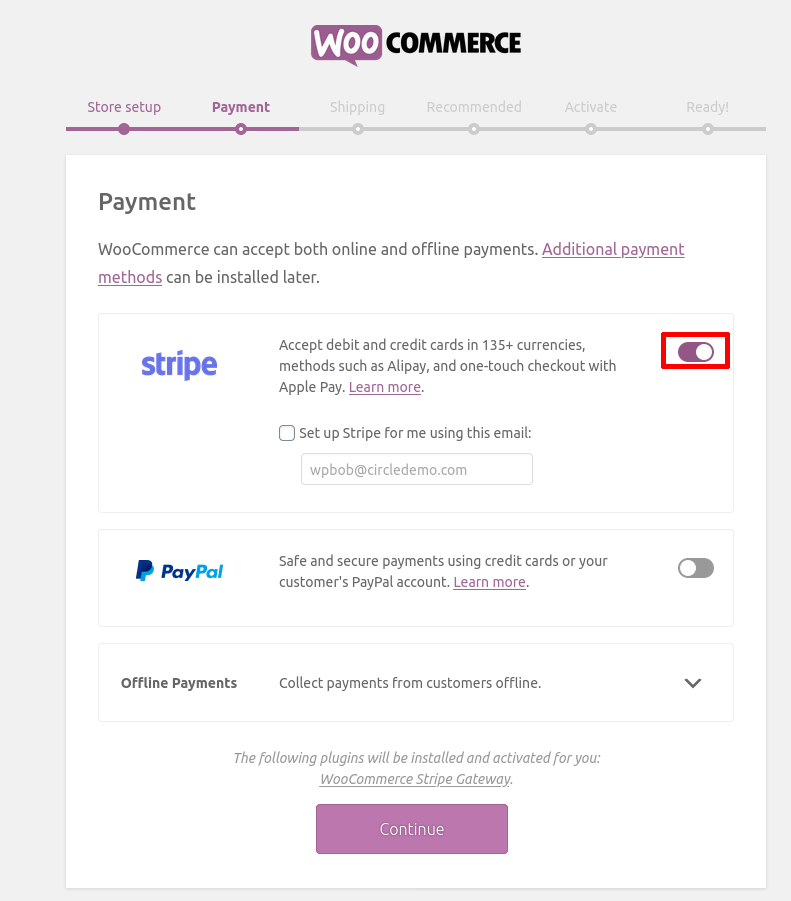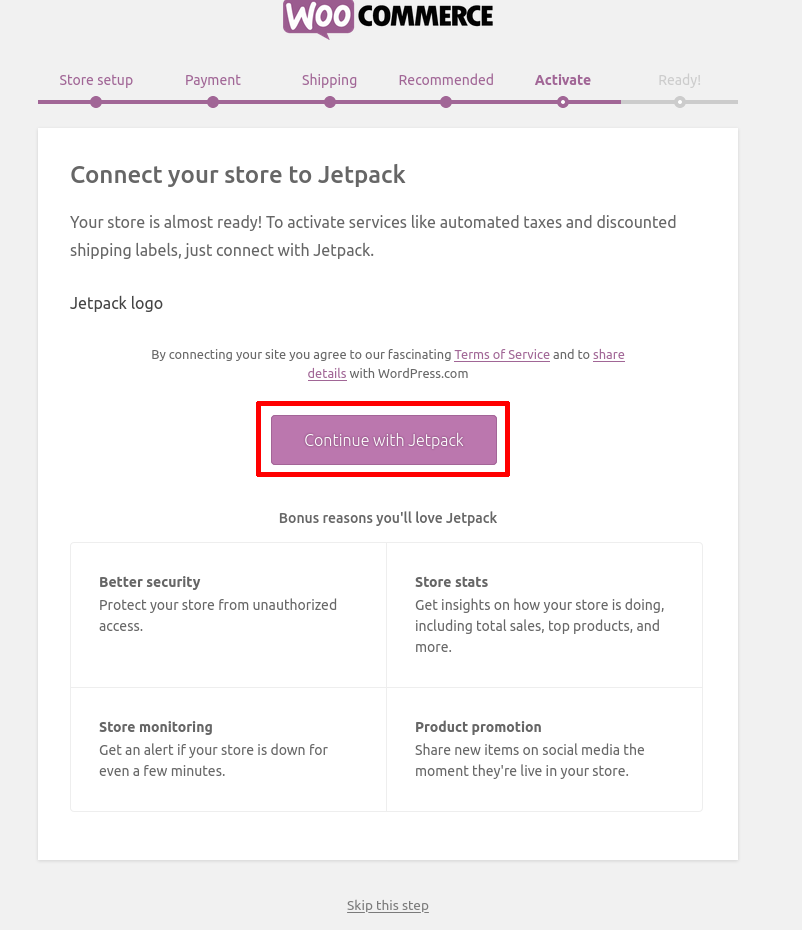 Stripe
To securely accept payments, we'll be using the Stripe service. Navigate to Settings under WooCommerce.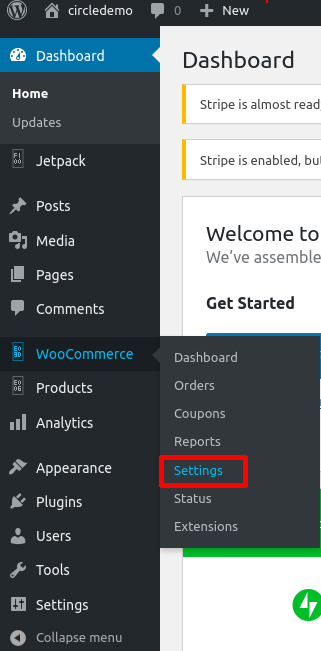 Under the Payments tab, click Manage next to Stripe.

Fill in your account details and enable test mode for now.
Yoast
Yoast will handle SEO (Search Engine Optimization) for you. This will help you obtain a higher ranking on search engines and draw more traffic to your site. From the WordPress Dashboard, navigate to Add New under Plugins. Search for yoast seo and install.

To properly configure Yoast, navigate to General under SEO.

You should see a prompt for the configuration wizard. Click on that.

Make sure you choose to not yet have your site indexed. You can change this back once your site is ready.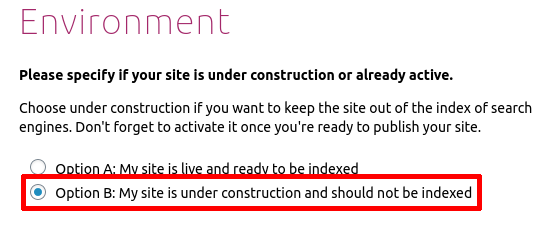 You'll want to choose online shop.
Go through the rest of the prompts and fill in your details.