Installing WordPress
You should now be able to reach your WordPress installation in a web browser over https using your domain name. In this article we'll install WordPress and configure it with PayPal Donations and Yoast SEO plugins.
When you navigate to your site, you should be greeted with a WordPress Language selection page. Choose your language, click Continue, fill out your user details, and click Install WordPress.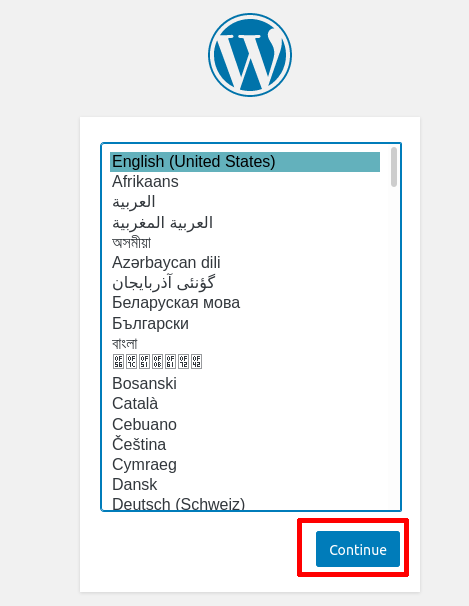 Once the installation finishes, the WordPress Dashboard should appear. This is the admin interface you'll use to manage your WordPress Installation.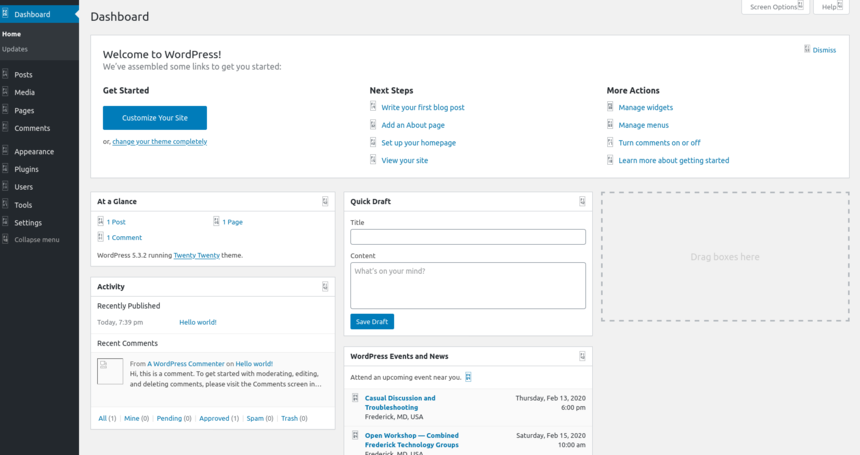 PayPal Donations
PayPal Donations is a free plugin that adds a donation button to your site making it easy to donate to your nonprofit. To install the plugin, navigate to Add New under Plugins.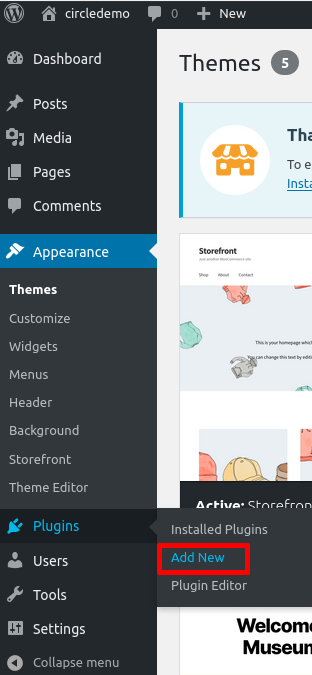 Search for paypal donations and click Install and Activate.

To manage the plugin, go to PayPal Donations under Settings.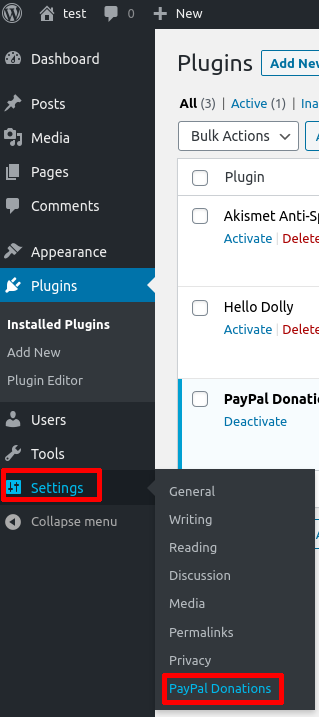 Here, add your PayPal account and customize the plugin to fit your needs.